The chief editor of the magazine 'Russia in Global Affairs', the Scientific Director of the Fund of Development and Support of the 'Valdai' International Discussion Club, Fyodor Lukyanov, told Vestnik Kavkaza that the current serious crisis in the Russian-US contacts on combating international terrorism in Syria may lead to a so-called proxy war between the two countries.
According to him, the seriousness of the crisis can be judged by the conditions of resuming cooperation on plutonium with the US, which Russia put forward yesterday. The bill, which was introduced by the Russian President Vladimir Putin to the State Duma yesterday, says that the agreement on the disposition of plutonium can be resumed if the US reduces its military infrastructure and troops in NATO member states that joined the alliance after September 1, 2000, annul the Magnitsky Act and sanctions against Russia.
"In my opinion, this is a reaction to the recent events in Syria. Perhaps it was aggravated by the tactless statement by the representative of the US State Department a few days ago. I can only guess that it was taken by the Russian leadership very negative. Now, there is a serious risk of a civil war in Syria turning into a proxy war, when Russia and the US will be at war against each other by proxy. And not only by proxy and our Russian Air Forces and the US Air Force are still there," the expert drew attention.
Fyodor Lukyanov stressed that the deep contradictions between Russia and the US came to the surface. "This is a very unpleasant development due to deepest differences – I mean the differences in the understanding of the principles of world order, in particular, a conflict settlement. The situation is very depressing, which is compounded by the US election campaign," he said.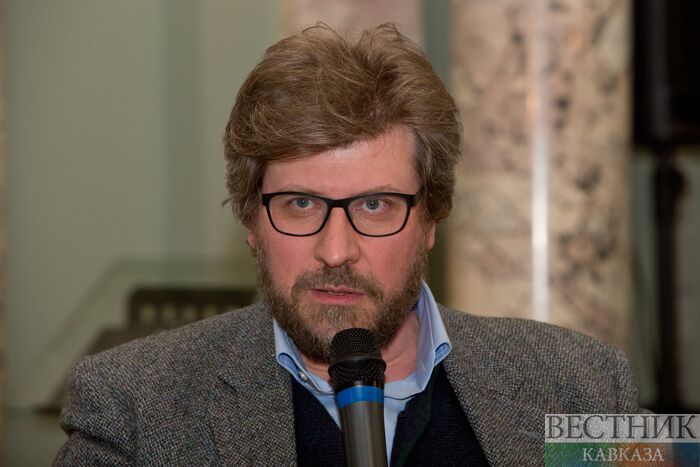 However, the US elections will not be an outcome of the current Russian-American diplomatic conflict. "When elections will be held and there will be some clarity about the new configuration of the US authorities, there will be a chance to at least start talks about reducing the risks. However, we should not expect the termination of the conflict, because there will be a period of formation of the new US administration after the elections, which will be delayed until spring. But it is not clear what the new government will decide," Fyodor Lukyanov admitted.
As for ending the war in Syria and transition to a peaceful settlement of the Syrian crisis, it will be tabled. "If earlier the strongest players were trying to find a model to stabilize the situation, then now the same players have the opposite motivation of trying to achieve a breakthrough in their favor by force. This is a significant and dangerous escalation of the war," the Scientific Director of the Fund of Development and Support of the 'Valdai' International Discussion Club concluded.