Storm killed 16 people in Moscow and the Moscow Region on May 29, a spokeswoman for the Russian Investigative Committee, Svetlana Petrenko, said.
"Eleven people were killed in Moscow and three others in the Moscow Region," TASS cited Petrenko as saying.
One of the victims is a minor, the Health Ministry said.
A total of 170 people sought medical assistance following Monday's hurricane in Moscow, almost 150 of them were hospitalized, the head of the Moscow government's healthcare department, Alexei Khripun, said.
"In total, 168 people sought medical assistance, 146 of them were admitted to 15 Moscow hospitals," he said.
A total of 38 people were discharged overnight. 108 people remain in hospitals, including 22 children, mostly in moderately severe or satisfactory condition. Eight people are in serious condition.
In Moscow, the storm plucked about 3,500 trees and damaged roofs of more than 140 high-rise buildings and administrative buildings, and over 1,500 cars.
In the Moscow Region, the thunderstorm blew down over 3,000 trees and damaged roofs of 42 houses and maternity clinics, and also 322 cars. More than 1,000 rescuers were involved in the effort to deal with the aftermath of the hurricane in Moscow.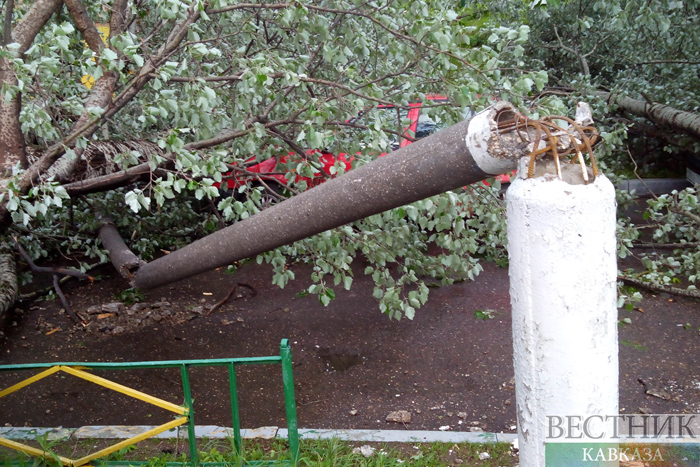 Moscow City mayor Sergei Sobyanin said that the hurricane that struck Moscow City on Monday afternoon was unprecedented.
"I can't remember within my recollection any other such calamity with the number of dead and injured as big as this one," he said.
Gale-force wind with gusts of 28-30 meters per second and a shower struck Moscow at around 16:00 pm (MSK).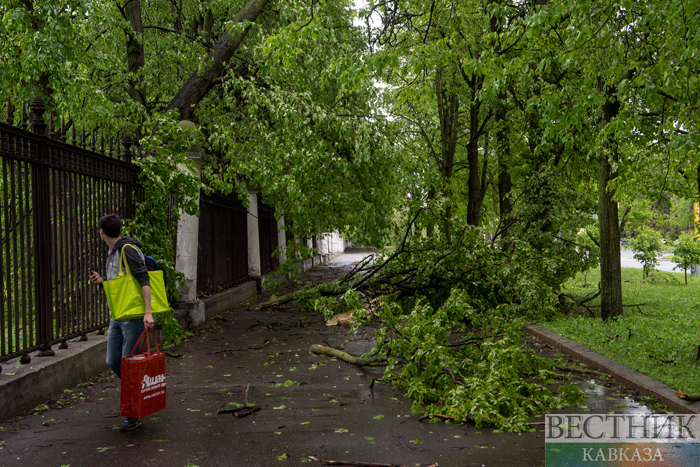 Moscow's public works crews are laboring diligently to clean up the mess that was left in the wake of yesterday's hurricane that had ripped through the Russian capital, the city's municipal press service said this morning.
"Municipal crews will be working hard until all the effects of the windstorm are removed," the press service reported, noting that the crews are cutting fallen trees to pieces to clear them from streets and courtyards.