Iran has signed a "tentative agreement" on natural gas exports to Georgia through Armenia's gas transportation system. The Iranian Oil Minister Bijan Zanganeh said after a meeting with the Armenian Minister of Energy and Natural Resources, Levon Yolyan, that Iran plans to supply natural gas to Europe via the territory of Armenia and Georgia in the future. There is nothing new in the scheme of gas deliveries from Iran to the South Caucasus countries (including Georgia). The Iranian gas has been delivered to consumers in the Georgian Soviet Socialist Republic as early as in the 1970s, and recently, in 2006, when the Vladikavkaz-Tbilisi-Yerevan strategic pipeline broke down in the North Caucasus, the Georgian leadership managed to agree with the Azerbaijani authorities to supply Iranian gas using the "indirect scheme".
But ten, and especially forty years ago, there were no gas pipelines connecting Azerbaijan, Georgia and Turkey. Now such communication already exist, and although the additional volume of natural gas will obviously not be superfluous for Georgia [especially considering the increasing need for this type of fuel], it remains unclear how Iran plans to export natural gas to third countries via Armenia.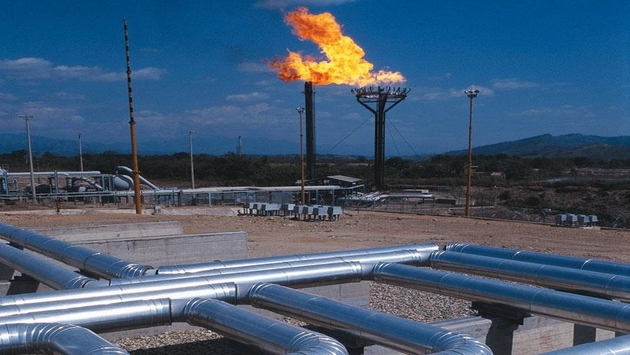 Firstly, the current Armenian GTS facilities are not enough for this - even if the parties are able to carry out work to expand the capacity of the Iran-Armenia pipeline, and the construction of a new gas pipeline is not even considered.
Secondly, the Georgian government knows nothing about plans to export Iranian gas to Europe. The representative of the Georgian Energy Ministry told Vestnik Kavkaza that "the Georgian government has nothing to do with the document of the "trial exports" of natural gas, which was concluded between Yerevan and Tehran.
"Most likely, we are talking about expanding the opportunities for gas supplies from Iran to Armenia and reconstruction of the existing pipeline. But we know nothing about it, we didn't sign any documents on this subject," he stressed.
Apparently, Tbilisi is wary of any new project to export natural gas to Europe, because several large-scale projects for the supply of Azerbaijani gas are already being implemented or planned in the same direction through Georgia, and Azerbaijan is considered to be strategic Georgia's ally in the energy sector.